Tons of CO2 emitted annually into the atmosphere due to food waste.
The annual impact of food waste on the domestic economy of a family in Italy.
The economic value of food wasted every year, only on the tables of Italian families.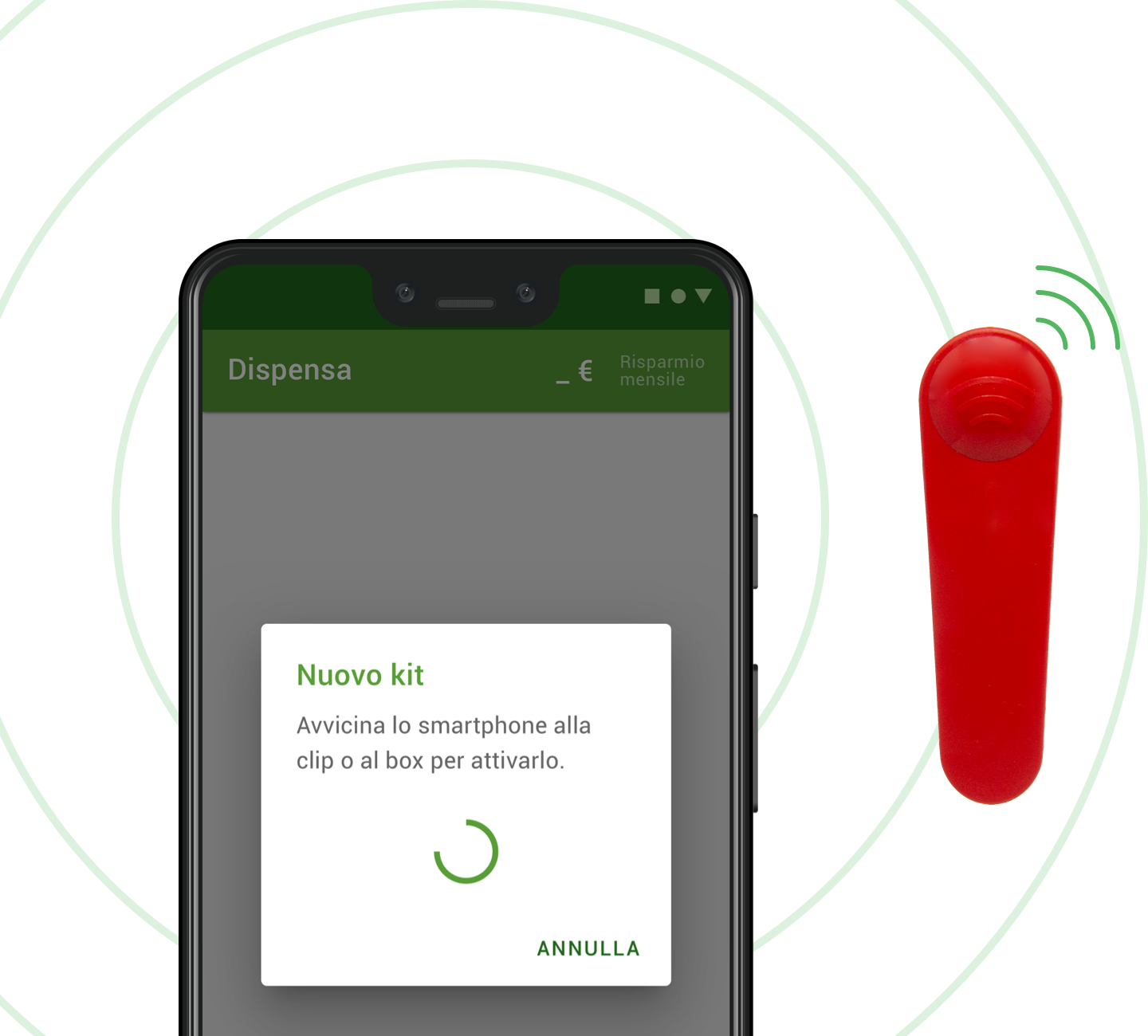 Bring the clip close to your smartphone to make the association.
Enter the data of the food to be kept, such as the name of the product or the type.
Add the expiry date, price and location of the food. Congratulations, you're done!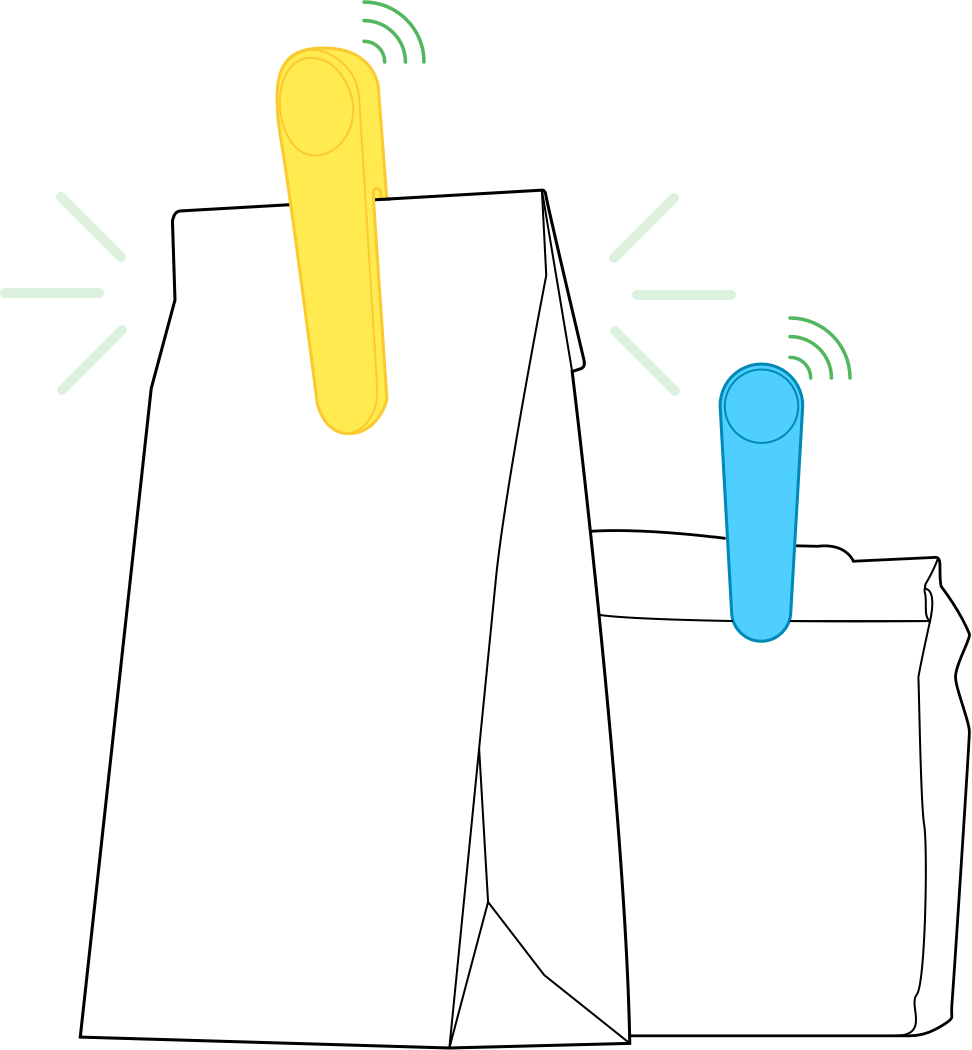 Use the clip to close the food package, and put it away.
Memo Food Clip will remind you, through automatic notifications, of foods approaching their expiry date.
Reduce waste!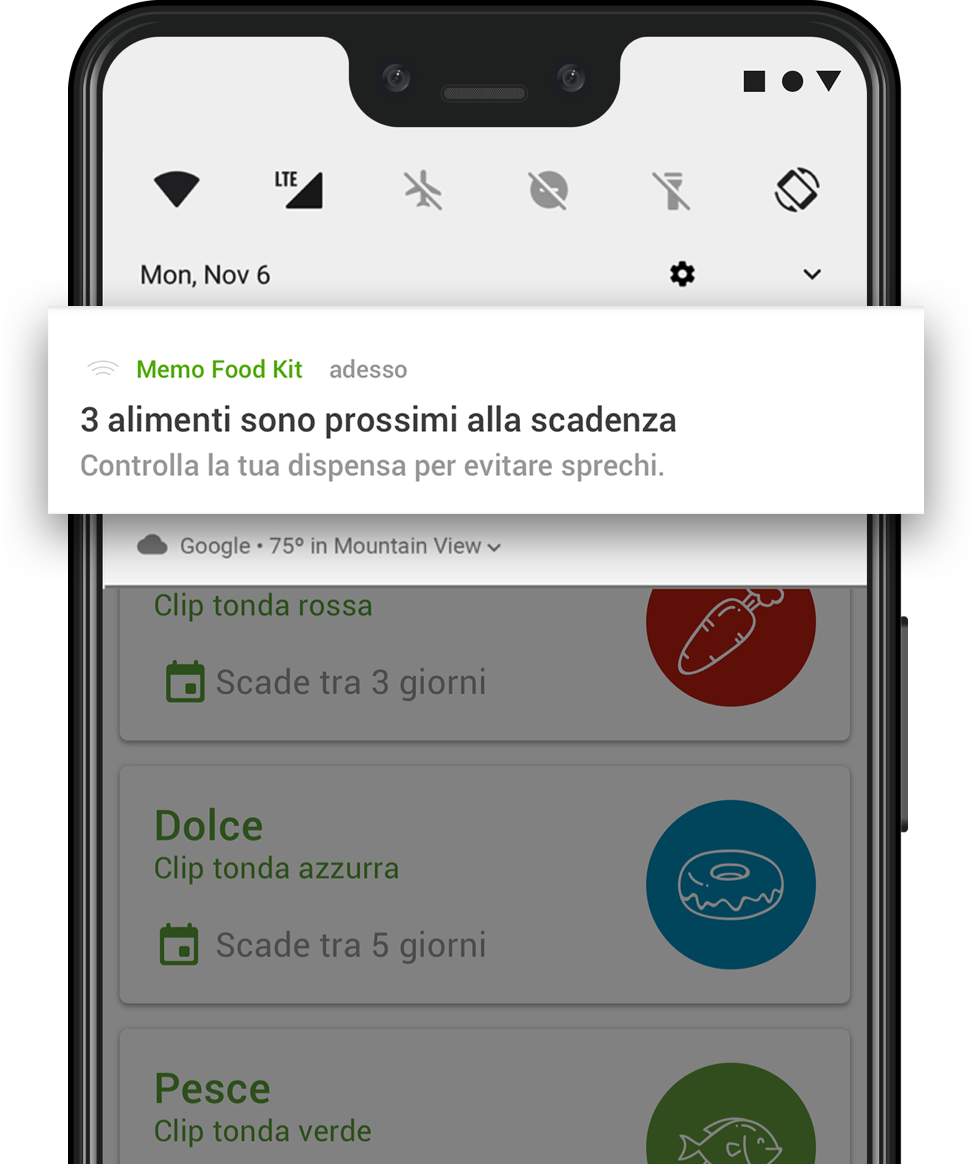 The Advantages of Memo Food Kit
The clips are non-toxic, made with recycled plastics, and certified for contact with food
NFC technology works without battery. MemoFood Kit products must never be reloaded.
The product is designed to create proper nutrition education - children like it too :)
New products to
help you with alimony deadlines

In addition, a dedicated section in the APP with useful tips to better preserve products that are about to expire.
Cut waste, eat better!
Subscribe to the
newsletter
We will update you on the news of the H24Invent products

.