Regular price
€15,90 EUR
Sale price
€13,90 EUR
Unit price
per
Sale
Sold out
Never again Skaduto - Memo food clip
Smart clips to manage food and be notified of the expiry date via Alert on Smartphone
Memo app included and available for Smartphone with NFC reading Android and Ios.
Material: recyclable plastic - Nfc Tag: Transparent Pet 12, aluminum
Size: 8cm
Share
View full details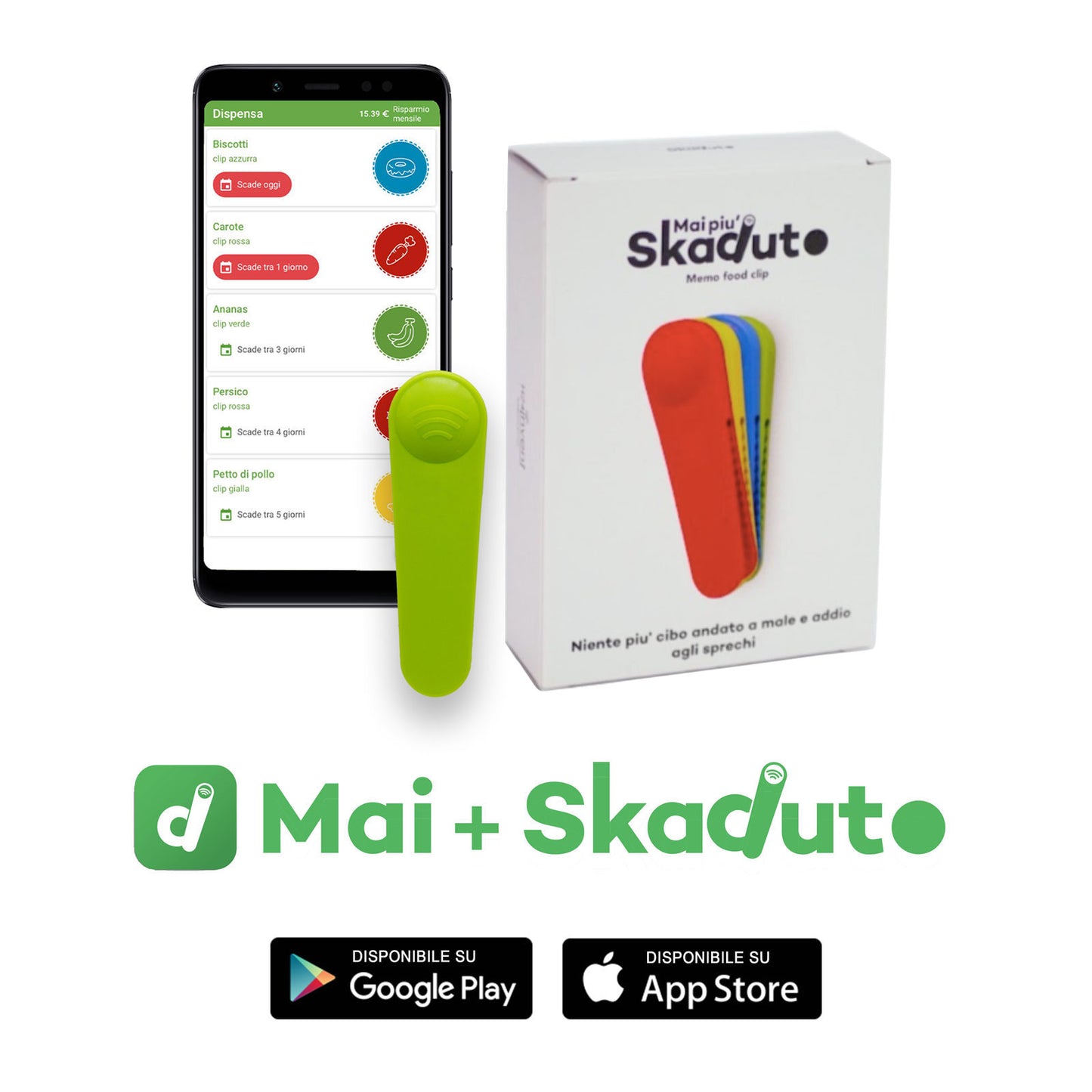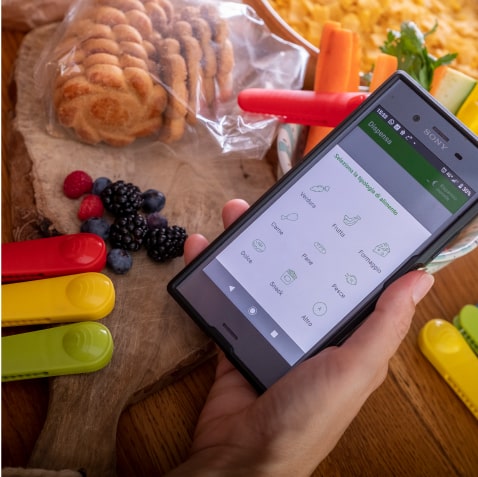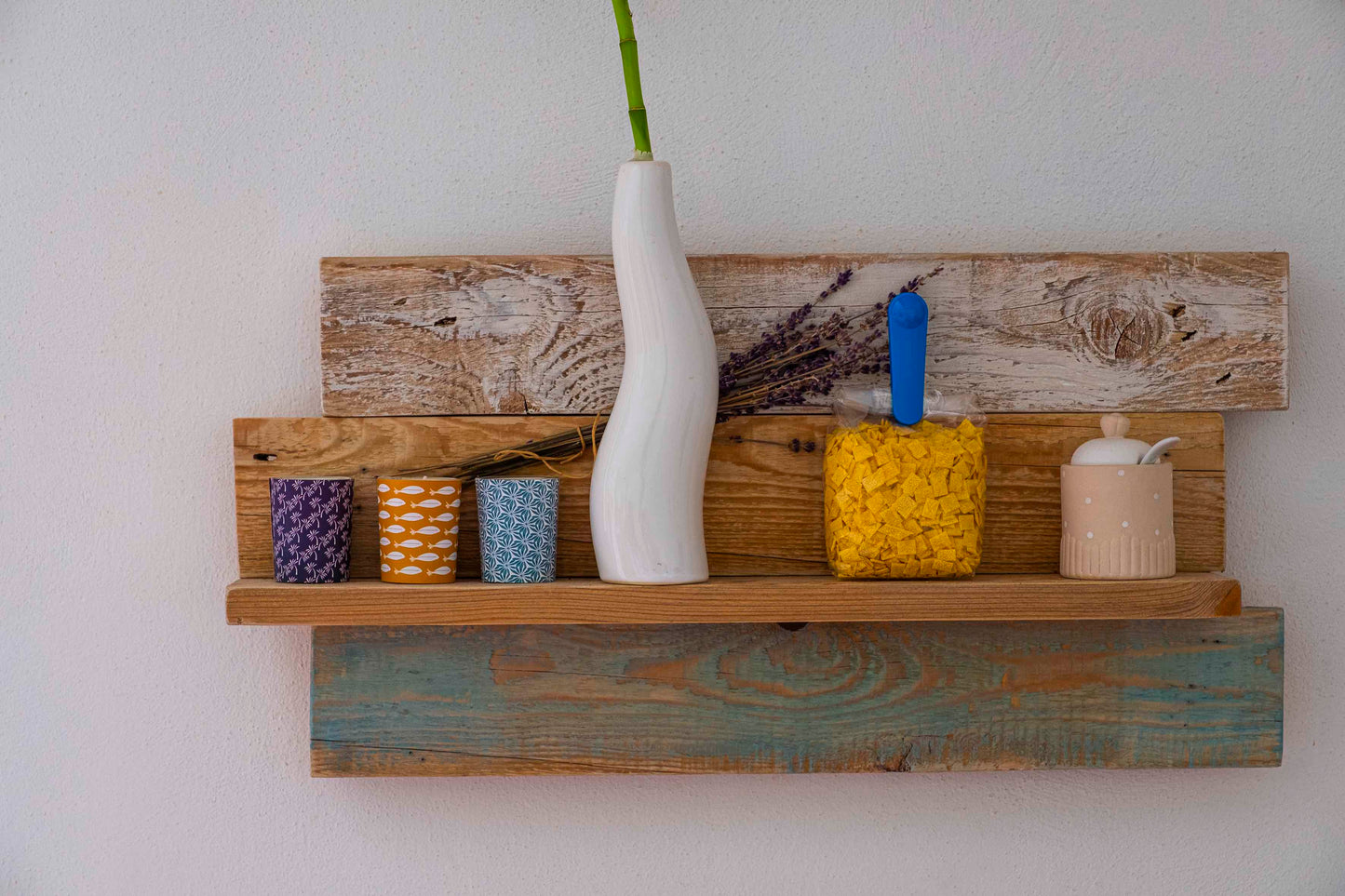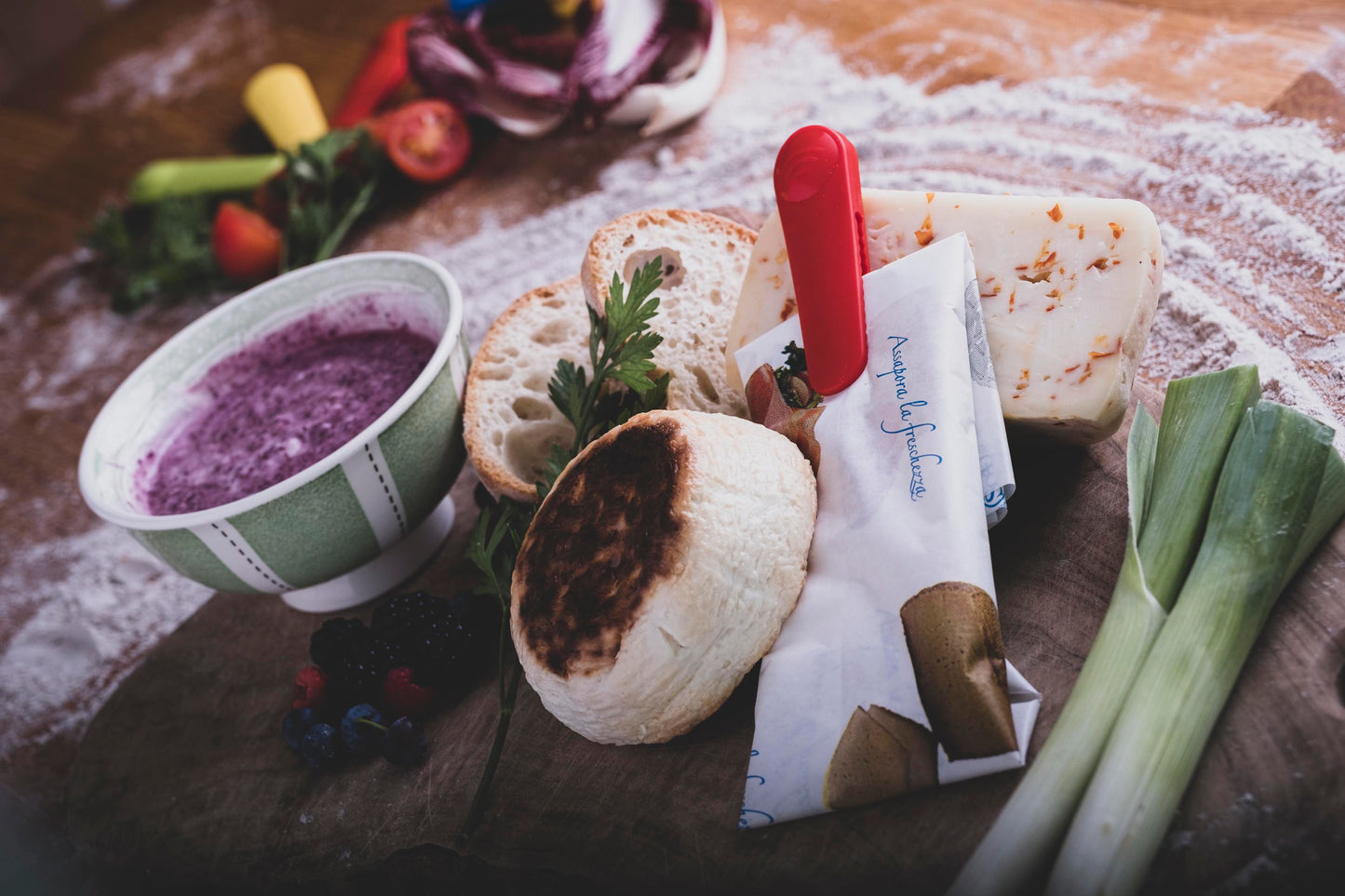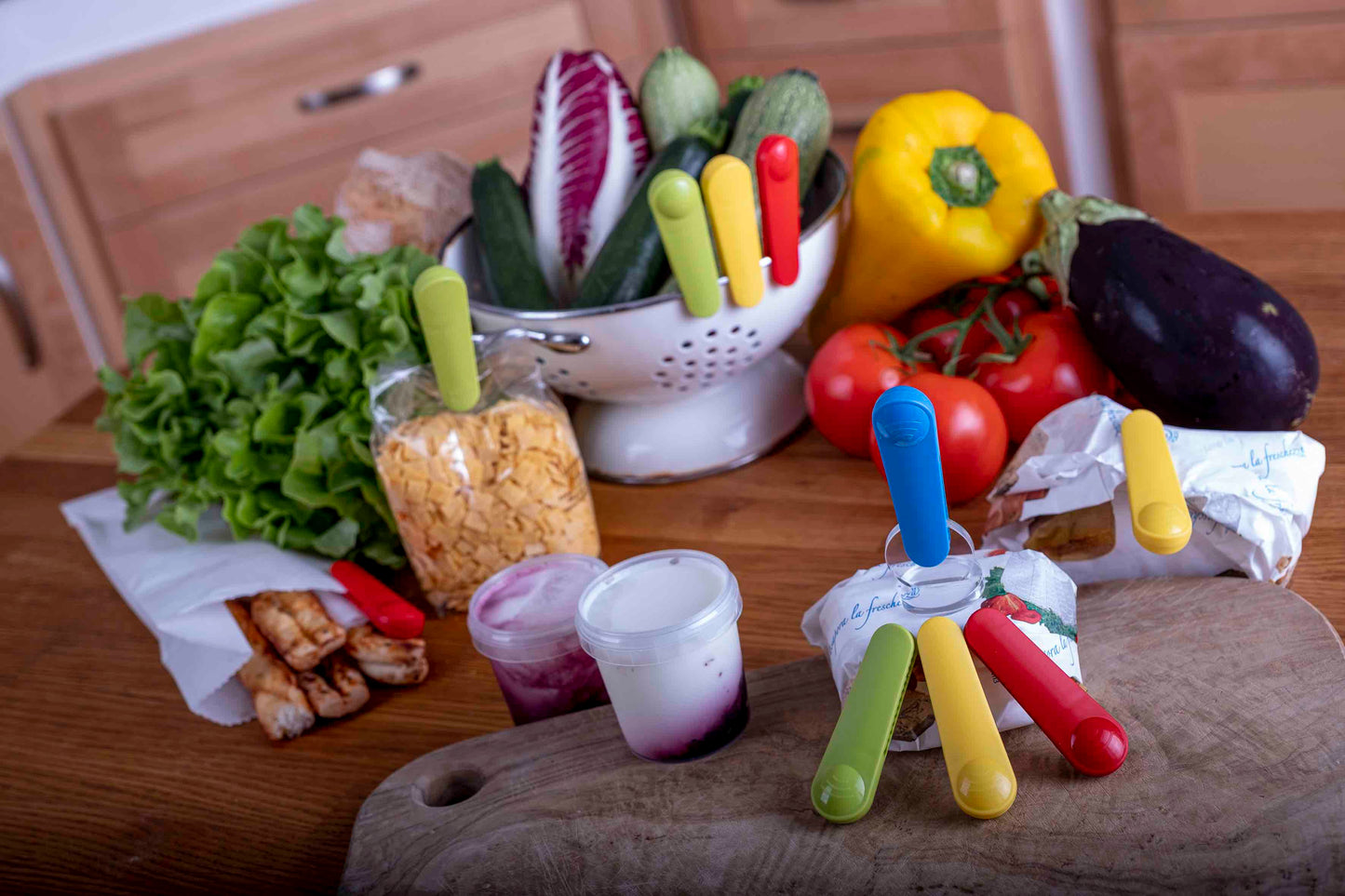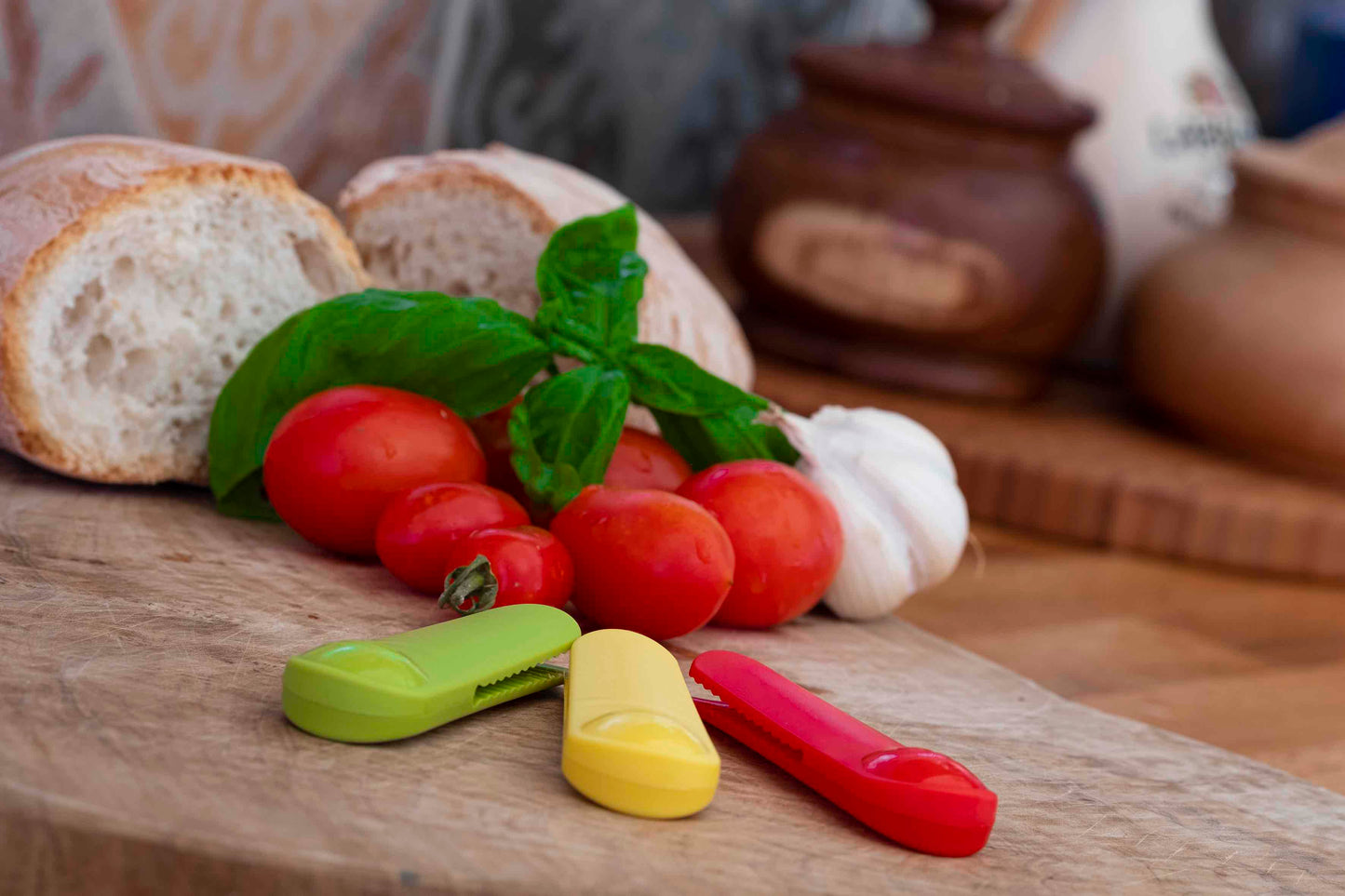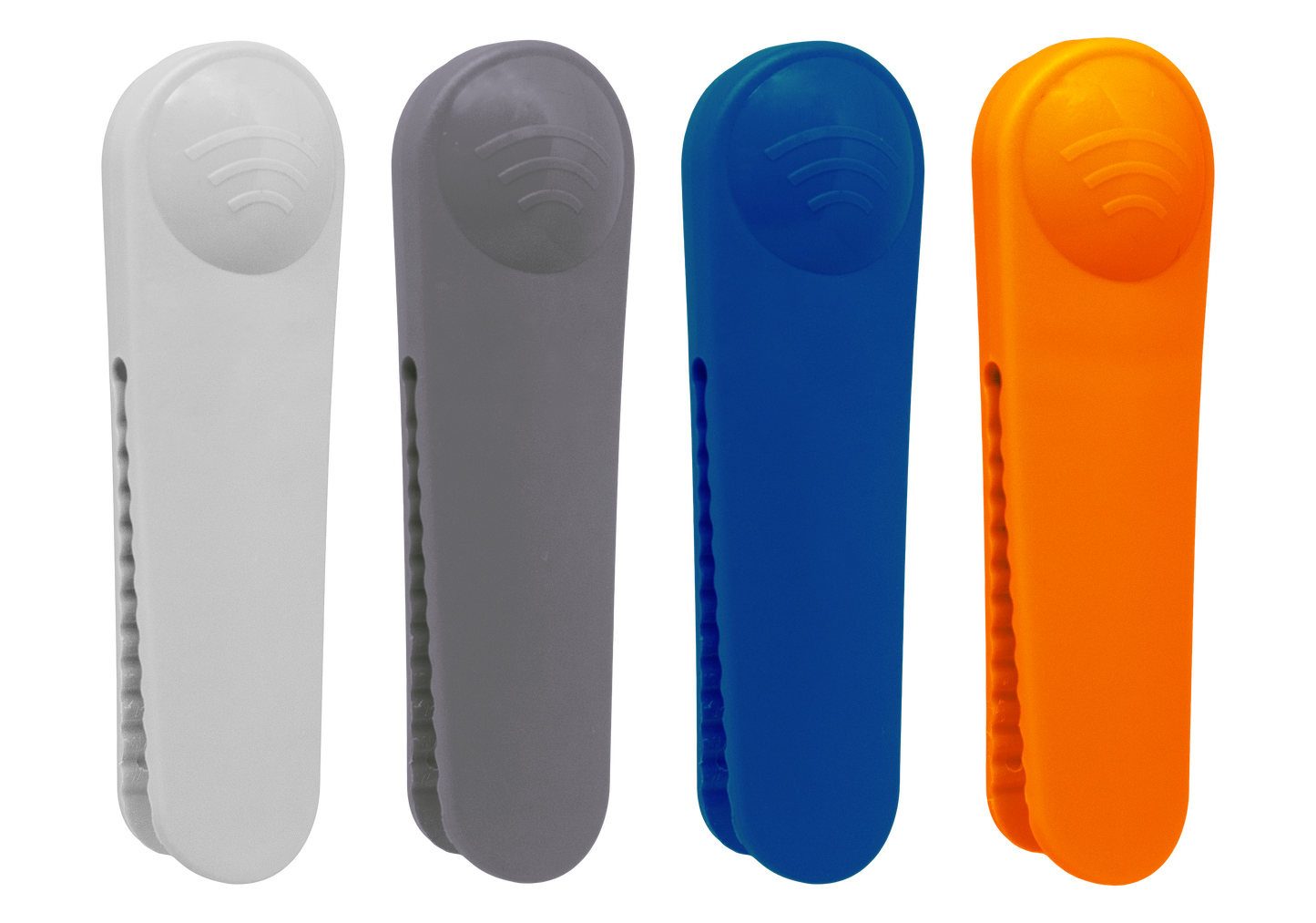 Pagamento
alla consegna
Garanzia
30 giorni
Spedizione
in 12-48 ore
WHY DO WE DO IT?
Tons of CO2 emitted annually into the atmosphere due to food waste.

The annual impact of food waste on the household economy of a family in Italy.

The economic value of food wasted every year, only on the tables of Italian families.
HOW DOES IT WORK
Easy, intuitive, useful!
Watch our video
2. Activate the clip
Bring the clip close to your smartphone to pair.
3. Fill out the form
Enter the data of the food to be kept, such as the name of the product or the type.
Add the expiration date, price and location of the food. Congratulations, you're done!
4. Close the package
Use the clip to close the food package, and put it away.
5. Receive notifications
Memo Food Clip will remind you, through automatic notifications, of foods that are approaching their expiration date. Reduce waste!
BUY THE CLIPS
THE ADVANTAGES OF MEMO FOOD KIT
Ecologico
Le clip sono atossiche, prodotte con plastiche riciclate, e certificate per il contatto con gli alimenti.
Senza batteria
La tecnologia NFC funziona senza batteria. I prodotti MemoFood Kit non devono mai essere ricaricati.
Educativo
Il prodotto è studiato per creare una corretta educazione alimentare - piace anche ai bambini :)
DID YOU KNOW YOU CAN BUY WITHOUT PAYING?
That's right, you read it right, you can buy it now and pay it directly on delivery! Don't have time to top up Poste Pay or don't want to use your credit card?
  🛒
1. Click add to cart
after filling in the shipping information, in the "payment" section select " payment on delivery"
📦 2. We take care of everything
we will prepare your order and it will be at your home within the next 24 hours
💵 3. Pay the courier comfortably in cash!
Et voilà the game is done and simpler than I thought.
FREQUENT QUESTIONS
How many clips are in a pack?

We have two packs, one with 4 clips and one with 8 clips.

For each pack there are 4 colors (red, yellow, blue, green) for the pack of 4 there is one clip per colour, in the pack of 8 there are 2 clips per colour.
Are the clips safe for food contact?

The clips are non-toxic, produced with recycled plastics and certified for food contact
Is the battery needed?

NFC technology works without battery, the clips never need to be recharged!
How can I pay?

On our site we accept payments by credit cards including prepaid cards such as PostePay, the Paypal payment manager, bank transfer and payment on delivery. All our transactions are encrypted with 3D security.
How long does it take for my package to arrive?

We only use the best couriers with super fast shipments. The goods ordered on our site arrive at customers' homes in 24/48 hours maximum.
Can I also find the Clips on Amazon?

Absolutely yes! you can also find us on Amazon both in Italy and abroad, all our products are managed by Amazon logistics and you can use your Prime subscription!
DO NOT WAIT!
Due to high demand, they often sell out. If you have further questions, please send us an email or contact us by phone on whatsapp, one of our operators will always be ready to answer you.